The winners of the 2021 Photography and Moving Image Book Awards are announced
The Foundation is delighted to announce the Photography Book Award has been jointly awarded to artists Sunil Gupta for Sunil Gupta: From Here To Eternity edited by Mark Sealy (Autograph) and Maria Kapajeva for Dream is Wonderful, Yet Unclear (Milda Books).
Editors Marie-Hélène Gutberlet and Brigitta Kuster win the Moving Image Book Award for their books On the Run: Perspectives on the Cinema of Med Hondo and 1970—2018 Interviews with Med Hondo (co-published by Archive Books and Arsenal – Institut für Film und Videokunst).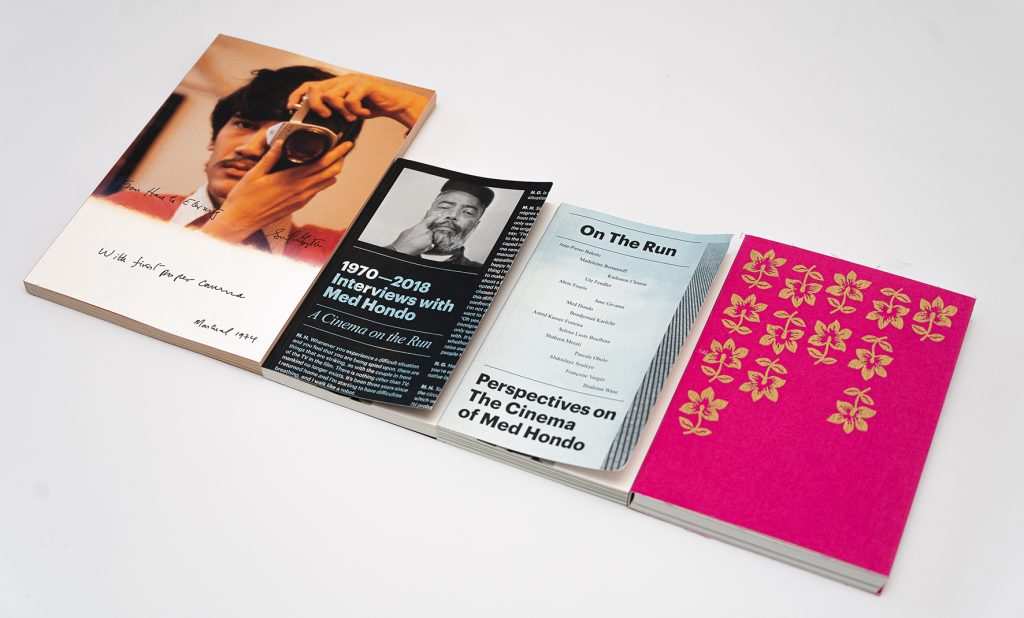 The winning titles have been chosen as exemplary demonstrations of originality and excellence in the fields of moving image and photography book publishing, from the past year. The titles explore a range of themes, with particular cultural relevance for our current times including most notably cultural identity; collective experiences; social injustices; migration and memory, and global settings from India to Estonia and Africa.
The 2021 winning titles were showcased in two digital events presented in partnership with The Photographers' Gallery on the 1st and 3rd June 2021. Sunil Gupta and Maria Kapajeva discussed common threads shared by both their books and how their experiences of book production cross over and diverge. Marie-Hélène Gutberlet, Brigitta Kuster and Chiara Figone, publisher of Archive Books, spoke about the process of editing their volumes on the work of Med Hondo, his career and cinematic legacy.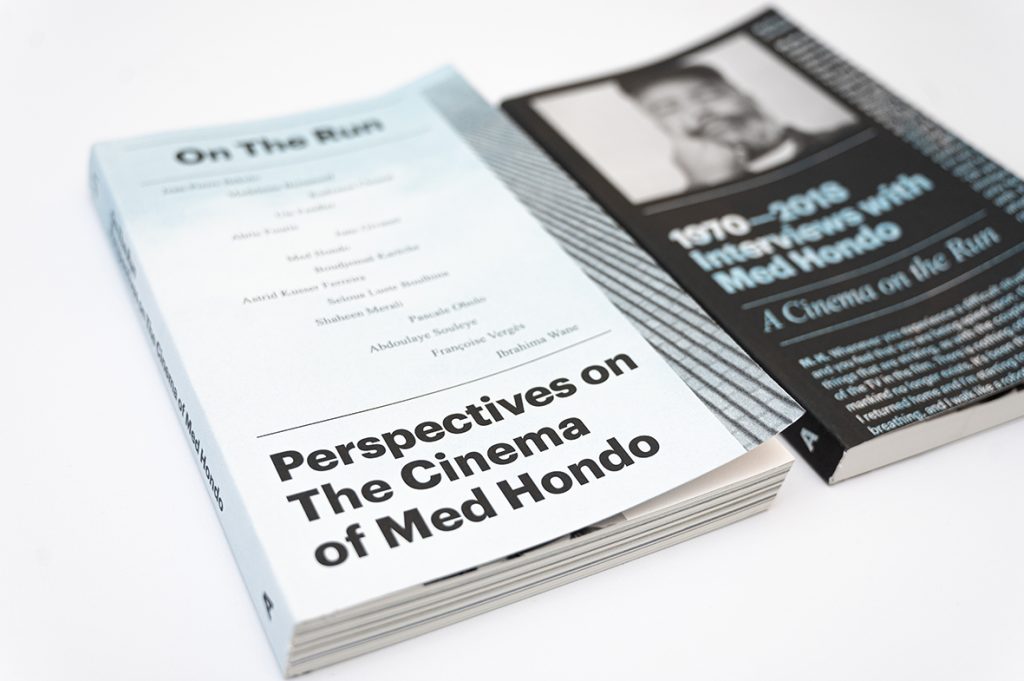 Gutberlet and Kuster's texts offer a rich insight and tribute into the life works of the late multi-faceted filmmaker and pioneer of African cinema, Med Hondo, capturing the scope and spirit of his practices. Hondo's works centre around the question of what cinema means from an African perspective and examine a long history of colonialism, racism and cultural ignorance that remains pertinent today.
"A long overdue monograph on a significant and influential filmmaker…These appropriately beautiful books combine to create a portrait which offers insights into Hondo's profound intellect and humanity. I hope that this publication is the necessary catalyst to make Med Hondo's films available to a wider audience."
Professor Gideon Koppel, Moving Image Book Award Judge
Sunil Gupta has been jointly awarded the Photography Book Award for Sunil Gupta: From Here To Eternity, Edited by Mark Sealy (published by Autograph in association with The Photographers' Gallery, London, and the Ryerson Image Centre, Toronto)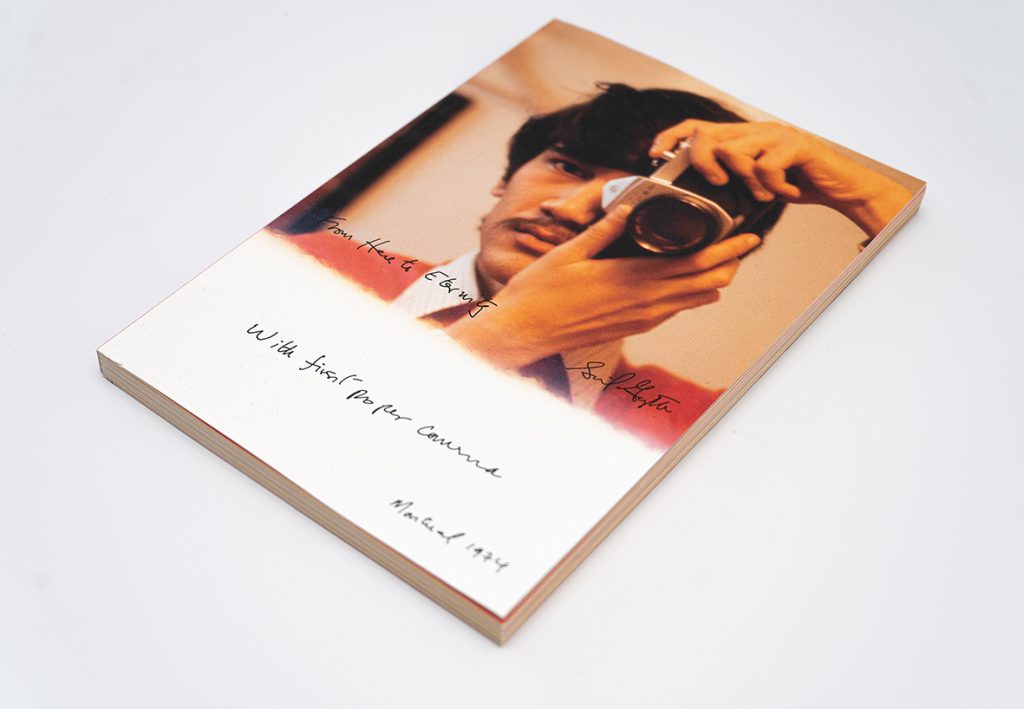 Through a detailed and richly personal documentation, Gupta's unique vision and political practice is explored alongside his activism and instrumental efforts for LGBTQ+ rights across his career. The book is beautifully set against intimate family and personal moments from Gupta's past. Gupta is at the forefront of public attention, with the first major retrospective of his work, curated by Dr Mark Sealy MBE, the editor of this book, currently on show at The Photographers' Gallery until 31 May 2021.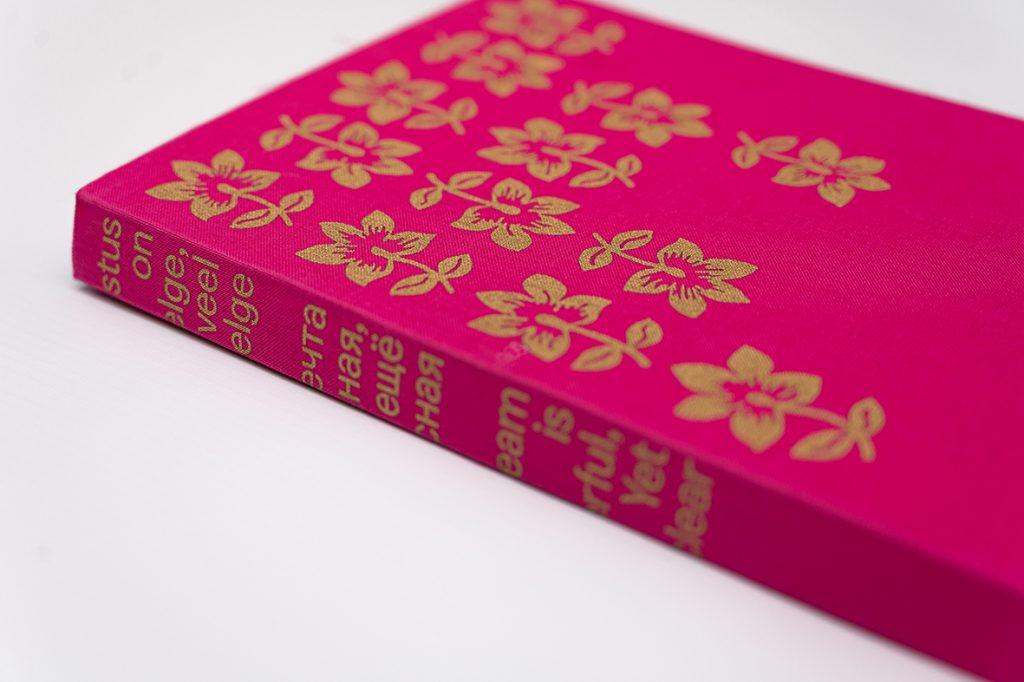 Kapajeva's book is an extraordinary journey through contemporary social history and personal memory. Drawing on experiences of her childhood community in Estonia in the lead up to re-independence from Soviet occupation, Kapajeva's beautifully designed publication explores female collectivity, community and independence. At the heart of the book is the textile factory which played a central role in the town. The factory's influence extends to the physical manifestation of the book, which is intricately bound in a patterned fabric created by Kapajeva's mother, a head designer at the mill.
"The titles are two pertinent stories, beautifully told through a combination of carefully selected images, texts and inventive design, and resonant with the social and political conditions of contemporary times."
Professor Anna Fox, Photography Book Award Judge
The long and shortlists for the 2021 Photography and Moving Image Book Awards were chosen from over 180 submissions. The books in the running address global issues related to gender, identity, history, social injustices, community and memory.
Ranging from untold stories of contemporary society, to innovative thinking about the future of film from an African perspective, the diverse lists reflect the Foundation's enduring recognition of attentive and original books that will likely have a lasting impact on their field.
The Kraszna-Krausz Book Awards, first established in 1985, are open to all Moving Image and Photography books published in the previous year and available in the UK.
Watch the short film about the 2021 Shortlist:
---
2021-moving-image-book-award-shortlist
2021 Moving Image Book Award Shortlist
Dialectics without Synthesis: Japanese Film Theory and Realism in a Global Frame
Yamamoto's sophisticated exploration of Japan's active, but previously unrecognised, participation in global film theory is an exemplary example of why Anglophone film theory must look beyond the Euro-American canon and how this might be done. Within the book Yamamoto examines a variety of Japanese theorists working in the fields of film, literature, avant-garde art, Marxism, and philosophy, and offers a new approach to cinematic realism.
University of California Press
Making Images Move: Handmade Cinema and the Other Arts
In Making Images Move: Handmade Cinema and the Other Arts, Zinman reveals a new history of cinema by exploring moving image artworks that engage deeply with tactility and materiality and the artists who worked experimentally in the intersection between art and media..
University of California Press
The Process Genre: Cinema and the Aesthetic of Labor
Skvirsky's original book introduces and theorises the previously unacknowledged 'process genre'. The book explores the visualisation of steps of labour that culminate in a finished product, from IKEA assembly guides, to 'hands and pans' cooking videos on social media.
Duke University Press
---
2021-moving-image-book-award-longlist
2021 Moving Image Book Award Longlist
Against the Avant-Garde: Pier Paolo Pasolini, Contemporary Art, and Neocapitalism
University of Chicago Press
Bombay Hustle
Columbia University Press
Cinema Expanded: Avant-Garde Film in the Age of Intermedia
Oxford University Press
Ends of Cinema
University of Minnesota Press
Nightmares in the Dream Sanctuary: War and the Animated Film
University of Chicago Press
Paris in the Dark: Going to the Movies in the City of Light, 1930–1950
Duke University Press
---
The 2021 Moving Image Book Award was judged by:
Erika Balsom is Reader in Film Studies at King's College London. She is the author of, most recently, After Uniqueness: A History of Film and Video Art in Circulation (2017) and An Oceanic Feeling: Cinema and the Sea (2018), and the co-editor of Artists' Moving Image in Britain Since 1989 (2019). Alongside her academic work, she regularly writes criticism for publications including Artforum, 4Columns, and Cinema Scope, and co-curated the film programme "Shoreline Movements" for the 2020 Taipei Biennial. In 2017, she was awarded a Leverhulme Prize.
Steven Bode is Director of Film and Video Umbrella, the UK's leading makers of artists' moving image. During his time in that role, he has initiated and overseen almost two hundred different projects, including major new works from internationally-acclaimed artists such as Ed Atkins, Duncan Campbell, Tacita Dean, Johan Grimonprez, Isaac Julien, Mark Leckey, Melanie Manchot, Elizabeth Price, Gillian Wearing, and Jane & Louise Wilson.  Alongside this commissioning activity, he has also curated a number of other large-scale group exhibitions such as 'Somewhere Becoming Sea' (2017, for Hull UK City of Culture); 'There is No Road' (2008, for LABoral, Gijón, Spain); 'The Other Side of Zero' (2000, for Video Positive, Liverpool), 'Airport' (1997, for Photographers' Gallery, London, with Jeremy Millar), several editions of the Jerwood/FVU Awards, and film and video programmes such as 'New Video from Great Britain' (1997, for MoMA, New York). He has written extensively about video, film and contemporary art for several publications, and has contributed essays to many artists' monographs, including substantial texts on Dryden Goodwin (for the book, 'Cast', 2009) and Zineb Sedira (for 'Beneath the Surface', 2011) as well as catalogue essays for numerous Film and Video Umbrella publications.
Gideon Koppel is an artist and filmmaker, perhaps best known for the feature-length film 'sleep furiously' which has a soundtrack by Aphex Twin. He is Professor of Film at Manchester School of Art and an Associate Fellow at Green Templeton College, University of Oxford.
2021-photography-book-award-shortlist
2021 Photography Book Award Shortlist
Centralia
Basu's Centralia brings to light the important lives of indigenous women in India and their families, whose voices, stories and fight are rarely heard. Through a highly intelligent combination of texts and powerful images, the book explores the ways that our perceptions of reality and truth are often manipulated.
Dewi Lewis Publishing
Destiny
In Destiny, Russell-Cook presents a timely monograph showcasing over 40 years of work by photographer and artist Destiny Deacon. Deacon is known for having coined the term 'blak', and her work across photography, video, printmaking, mixed media and installation is an interrogation of the way in which Aboriginal people have been, and continue to be, misrepresented within popular culture.
National Gallery of Victoria
---
"This year's longlist demonstrates that photography books with substance are more powerful than simply beautiful photography. The submissions revealed a strong sense of innovative storytelling about contemporary society, made clear through the way images have been combined as well as the texts included and the design of the books. The longlist is an incredible mix of archive, artists, historians, photographers and theorists."

The judging panel for the Photography Book Award
2021-photography-book-award-longlist
2021 Photography Book Award Longlist
Constructed Landscapes
Fw:Books
Encampment, Wyoming: Selections from the Lora Webb Nichols Archive 1899-1948
Fw:Books
Hayal & Hakikat: A Handbook of Forgiveness & A Handbook of Punishment
Gost
I Can Make You Feel Good
Prestel
Road Through Midnight: A Civil Rights Memorial
University of North Carolina Press
The New Woman Behind the Camera
National Gallery of Art, Washington
Unfixed: Photography and Decolonial Imagination in West Africa
Duke University Press
---
The 2021 Photography Book Award was judged by:
Patrizia Di Bello is Professor of History and Theory of Photography at Birkbeck, University of London where she co-directs the History and Theory of Photography Research Centre and, with students and colleagues inside and out of the University, looks after the Jo Spence Memorial Library Archive. She is the editor-in-chief of the journal History of Photography. Her most recent publication is 'Carlyle like a rough block of Michael Angelo's': Thinking Photography through Sculpture in Julia Margaret Cameron's Portraits' in Photography and the Art: Essays on Nineteenth-century Practices and Debates, edited by Juliet Hacking and Joanne Lukitsh (Bloomsbury 2020), pp.115-127. Books include Sculptural Photographs from The Calotype to Digital Technologies (Bloomsbury 2017), The Photobook from Talbot to Ruscha (IB Tauris, 2012), edited with Colette Wilson and Shamoon Zamir, and Women's Albums and Photography in Victorian Britain: Ladies, Mothers and Flirts (Ashgate 2007).
Anna Fox (b.1961) is one of the most acclaimed British photographers of the last thirty years and is Professor of Photography at the University for the Creative Arts. Working in colour, Fox first gained attention for Work Stations: Office Life in London (1988), a study of office culture in Thatcher's Britain. She is best known for Zwarte Piet (1993-8), a series of twenty portraits taken over a five-year period that explore Dutch black-face' folk traditions associated with Christmas. Her collaborative projects Country Girls and Pictures of Linda challenge our views about rural life in England. Anna Fox Photographs 1983 – 2007, was published by Photoworks in 2007. Fox's solo shows have been seen at Photographer's Gallery, London, Museum of Contemporary Photography, Chicago amongst others and her work has been included in international group shows including Centre of the Creative Universe: Liverpool and the Avant Garde at Tate Liverpool and How We Are: Photographing Britain at Tate Britain. She was shortlisted for the 2010 Deutsche Borse Photography Prize and her joint exhibition with Karen Knorr, Another Way of Telling curated by Shanghai Center of Photography toured China in 2018-19. Fox is currently working on the research project Fast Forward; women in photography for which she was awarded a Leverhulme nternational Networks Award. www.fastforward.photography.com also see annafox.co.uk
With over 30 years experience Jennie Ricketts is an independent photography editor, curator, consultant and mentor. For 17 of those years she was a picture researcher and then picture editor at The Observer Magazine, commissioning and editing photography which attracted international recognition and widespread publication. She launched the Jennie Ricketts Gallery in Brighton in 2006 while writing and lecturing and now operates from County Wicklow, Ireland as an online space representing international photographers. She is currently a Trustee for Autograph ABP, The Martin Parr Foundation and a member of the Advisory Board for PhotoIreland, Dublin.
---