2021 Book Award Winners Events
The winners of the Photography and Moving Image Book Awards were celebrated in two digital events presented in partnership with The Photographers' Gallery on the 1st and 3rd June 2021. Watch the recordings here.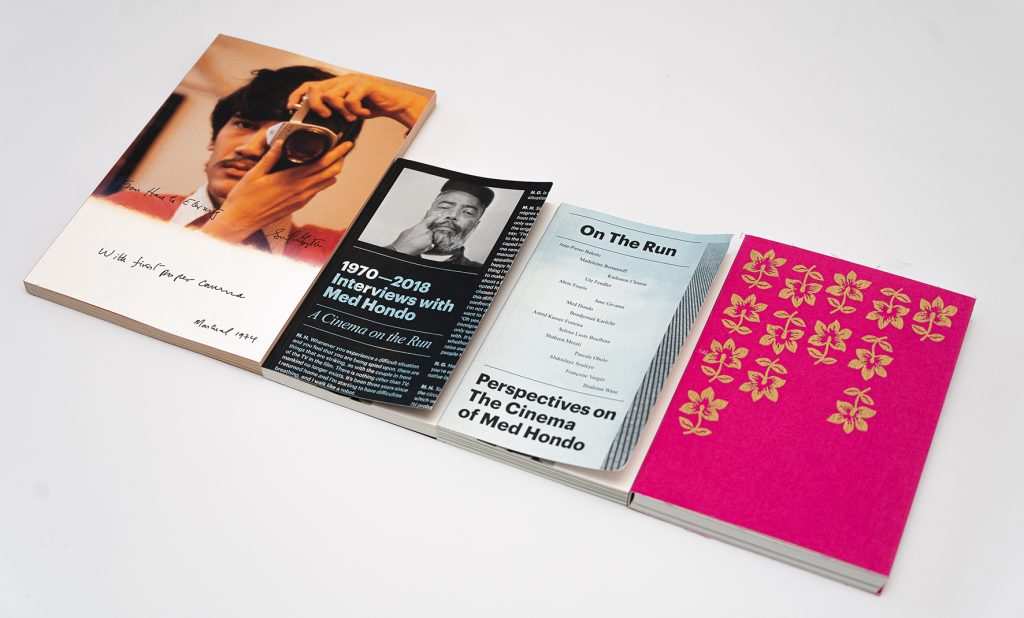 The Foundation is delighted to announce the Photography Book Award has been jointly awarded to artists Sunil Gupta for Sunil Gupta: From Here To Eternity edited by Mark Sealy (Autograph) and Maria Kapajeva for Dream is Wonderful, Yet Unclear (Milda Books).
Editors Marie-Hélène Gutberlet and Brigitta Kuster win the Moving Image Book Award for their books On the Run: Perspectives on the Cinema of Med Hondo and 1970—2018 Interviews with Med Hondo (co-published by Archive Books and Arsenal – Institut für Film und Videokunst).
The Foundation would like to thank the 2021 Book Award Judges:
Photography – Patrizia Di Bello, Anna Fox and Jennie Ricketts
Moving Image – Erika Balsom, Steven Bode and Gideon Koppel
Photography Book Award Winners event:
Sunil Gupta and Maria Kapajeva in conversation, chaired by Monica Allende
Tuesday 1 June 2021, 6.30-8.00pm
Presented online in partnership with The Photographers' Gallery
Pay what you can
Click here to watch
Sunil Gupta and Maria Kapajeva will discuss their award-winning books in this live-streamed event. Joining them is curator and editor Monica Allende, who will be chairing the conversation. There will be opportunity for audience Q&As following the discussion.
The artists will discuss common threads shared by both their books – including the power of community, use of personal archival material and how lived experience can be distilled into book form.

In 'From Here to Eternity' Sunil Gupta's unique vision and political practice is explored alongside his activism and instrumental efforts for LGBTQ+ rights across his career. The book weaves in intimate family and personal moments from Gupta's past to form a detailed and richly personal portrait of the artist.

Maria Kapajeva's book, 'Dream is Wonderful, Yet Unclear' is an extraordinary journey through contemporary social history and personal memory. Drawing on experiences of her childhood community in Estonia in the lead up to re-independence from Soviet occupation, Kapajeva's beautifully designed publication explores female collectivity, community and independence.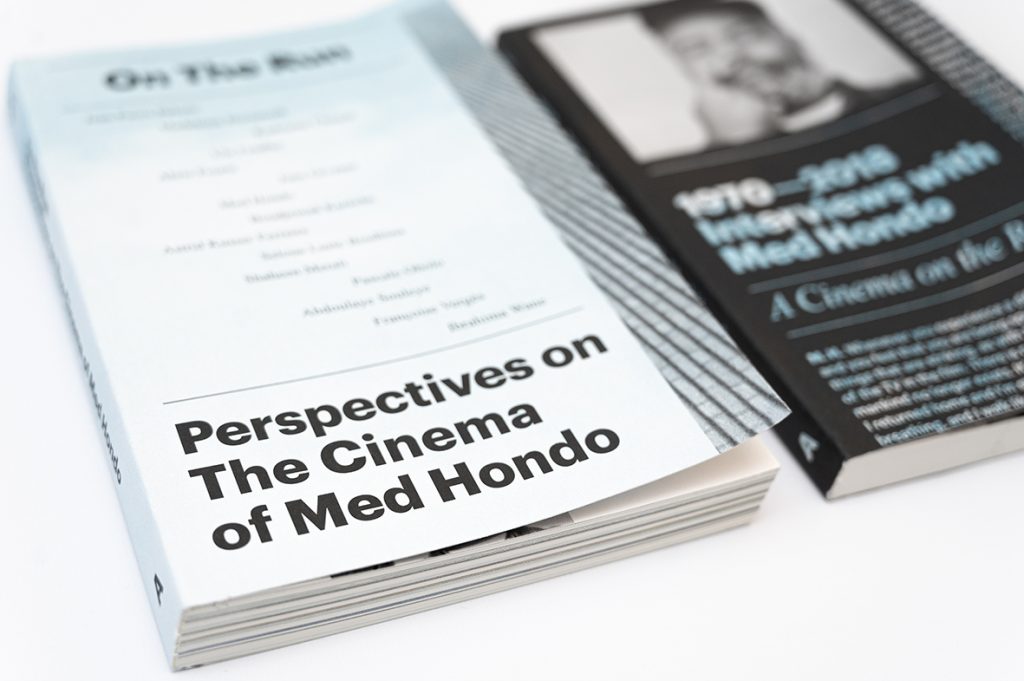 Moving Image Book Award Winners event:
Editors Marie-Hélène Gutberlet and Brigitta Kuster, and Chiara Figone, publisher of Archive Books, speak to Keith Shiri about the work of Med Hondo
Thursday 3 June 2021, 6.30-8.00pm
Presented online in partnership with The Photographers' Gallery
Pay what you can
Click here to watch
Editors Marie-Hélène Gutberlet and Brigitta Kuster and Chiara Figone, publisher of Archive Books, will speak about the process of producing their volumes on the work of Med Hondo, his career and cinematic legacy. They will be joined by Keith Shiri who will be chairing the conversation.
Gutberlet and Kuster's books offer a rich insight and tribute into the life works of the late multi-faceted filmmaker and pioneer of African cinema, Med Hondo (1936-2019), capturing the scope and spirit of his practices. Hondo's work centres around the question of what cinema means from an African perspective and examine a long history of colonialism, racism and cultural ignorance that remains pertinent today.
In conjunction with Arsenal 3, Med Hondo's film 'Mes Voisins' is accessible to stream within the EU as part of the current Arsenal 3 programme which continues until June 8th 2021. In order to watch, you will need to register at arsenal-3-berlin.de) and pay an entrance fee of 11€. The "ticket" gives you access to all films on the Arsenal 3 platform for a period of 30 days.
Maria Kapajeva is an artist who works between London (UK) and Tallinn (Estonia). Her work often highlights peripheral histories and unspoken stories, focusing on the representation of women. She got her BA in Photography at The University for the Creative Arts (UCA, Farnham) and her MA in Photographic Studies at The University of Westminster (London). Her work is internationally exhibited including most recently at The Finnish Museum of Photography (2021), The Tallinn Art Hall Gallery (2020) and the Lithuanian Gallery of Photography (2020) and Latvian Museum of Photography (2019).
Sunil Gupta (b. New Delhi 1953) MA (RCA) PhD (Westminster) who has been involved with independent photography as a critical practice for many years focusing on race, migration and queer issues. A retrospective is shown at The Photographers' Gallery, London (2020/21) and Ryerson Image Center, Toronto 2021. He is a Professorial Fellow at UCA, Farnham. His work is in many public collections including; Tokyo Museum of Photography, Philadelphia Museum of Art, Royal Ontario Museum, Tate and the Museum of Modern Art. His is represented: Hales Gallery (New York, London), Stephen Bulger Gallery (Toronto) and Vadehra Art Gallery (New Delhi).
Monica Allende is an independent curator/artistic director, consultant and educator. She is the Artistic Director of Landskrona Foto Festival, and was Photo Editor at the Sunday Times Magazine, where she launched Spectrum, the award-winning photography section. She is a visiting lecturer at the London College of Communication, London & EFTI in Madrid. She is dedicated to nurturing new and established talent and nominates photographers for prizes including the Deutsche Börse Photography Foundation Prize, the Leica Oskar Barnack Award, the Prix Pictet and The Joop Swart Masterclass/ WPP.
Brigitta Kuster is a cultural researcher and cultural producer, primarily interested in visual and film studies, postcolonialism/decolonisation, and migration and border studies. Her current research focuses on the third, militant or accentuated or small form cinema as well as the desideratum of a "cinema of care" as well as biometric border and identification technologies at the 'external border' of the EU. She works as a Junior Professor at Humboldt-Universität zu Berlin. Her work takes the form of text, research projects, exhibitions, and filmic approaches.
Marie-Hélène Gutberlet is a curator, writer and film scholar working at the interface between the different contexts of theory, film and art—mostly in collaborative and transnational constellations in and outside Germany. In 2020, after several years of project based work she and Annett Busch founded the artists group Women on Aeroplanes—agency for flying ideas, setting up a space in midair to question what and why we don't know, and learn anew what we think we know. She has published widely on African cinema, contemporary art, experimental and documentary film in relation to the movements of people, goods and ideas. She is currently professor for film at the University for Art and Design Offenbach am Main.
Chiara Figone is an editor and researcher based in Dakar and Berlin. She is the founder of Archive, a non-profit organization and publishing house. She is editor in chief of Archive Journal and editor of No order magazine. Since 2007 she is professor of Art Publishing at NABA – New Academy of Fine Arts in Milan. Among others, she has collaborated in different forms with organizations such as Arsenal – Institute for Film and Video Art, Atelier Picha, Bamako Encounters, Dak'Art Biennale, DEPO, documenta 14, Cinenova, Casco, HKW – Haus der Kulturen der Welt, Kàddu Yaraax, Pune Biennale, Savvy Contemporary, The Showroom, Steirischer herbst, Tate Modern, and the Venice Biennale.
Keith Shiri is an international film curator and programme advisor to various film festivals including the BFI London Film Festival. He is an Expert and Consultant on Film Business Development for the International Trade Centre (ITC) an agency of the United Nations. He is currently the Regional Secretary (Europe)for the Federation of African Filmmakers (FEPACI), a Visiting Research Fellow at the Centre for Research and Education in Arts and Media(CREAM) University of Westminster, London.