Photo London 2021 is open!
Visit the Kraszna-Krausz booth located in the centre of the Discovery Section on the lower floor at Photo London. The fair runs from Thursday 9 – Sunday 12 September at Somerset House. For more info and ticket details visit the Photo London website.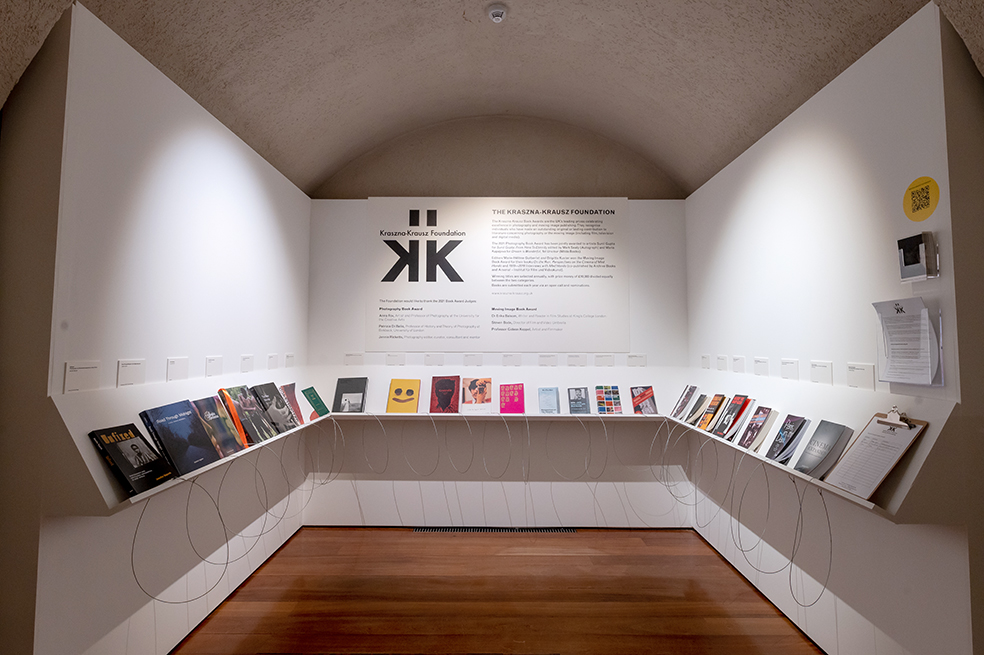 Prize-winning titles by Sunil Gupta and Maria Kapajeva (Photography Book Award), and Marie-Hélene Gutberlet and Brigitta Kuster (Moving Image Book Award), are on view alongside the full short and longlists from the 2021 Awards.
Artists included in the 2021 longlist also feature elsewhere in the fair, and in activity across London this week…
Maria Kapajeva will be signing a limited number of copies of her prize-winning book 'Dream is Wonderful, Yet Unclear' (Milda Books) which are available from The Photographers' Gallery bookshop.

Kapajeva is taking part in Peckham 24, chairing a conversation with artists Etinosa Yvonne and Nina Franco about the relationship between photography, agency and solidarity (Sunday 12 September, 3 – 4 pm, Bussey Building). For more info and to book a ticket click here.
Sunil Gupta will be talking to Editor and former Magnum Director Chris Boot about Photography and cultural activism in the UK during the era of Thatcher as part of the Photo London Talks programme (Friday 17 September, 6:30 – 7:30 pm, Zoom). Click here to book.
A solo exhibition of the work of Dafna Talmor (2021 Longlist, 'Constructed Landscapes', Fw: Books) is being presented at Photo London by Sid Motion Gallery (Booth D12).

Talmor will also be taking part in a conversation about photographic landscapes, and the ways in which technologies and techniques are actively shaping contemporary conceptions of landscape, environment and ecology (Sunday 12 September, 6:30 – 7:30 pm, Zoom). Book here.

A special edition of 'Constructed Landscapes' signed by the artist and including a unique C-Type contact print has been released to celebrate Talmor's presence at Photo London. It is available for purchase from The Photographers' Gallery bookshop.
Photographs by Poulomi Basu (2021 Shortlist, 'Centralia', Dewi Lewis) are on display with TJ Boulting (Booth B11). She will be doing book signings on the stand on Saturday 11 September, 2 – 3 pm and 5 – 6pm.
Sophy Rickett, shortlisted for the 2020 Kraszna-Krausz Photography Book Award, will be signing copies of 'The Curious Moaning of Kenfig Burrows' (Gost) at the Hi-Noon stand (booth F3) on Friday 10 September, 4 – 5:00 pm. Click here for details. Hear Sophy speaking about the book in a short film made by KKF last year here.
Publishing at Photo London
There is a section dedicated to photo book publishing at the fair.
Exhibiting publishers this year are Taschen, Hoxton Mini Press, Setanta Books, Gost, Thames and Hudson and Loose Joints (who guest-curated the inaugural Photobook Sessions conference in May this year as part of a collaboration between the Kraszna-Krausz Foundation and Camberwell College of Arts).