Longlists on show at Photo London 2022
Visit the Kraszna-Krausz booth located in Space P10, Publishing Section in the East Wing of Somerset House. The fair runs until Sunday 15 May (closing at 6.30pm). For more info and ticket details, please visit the Photo London website.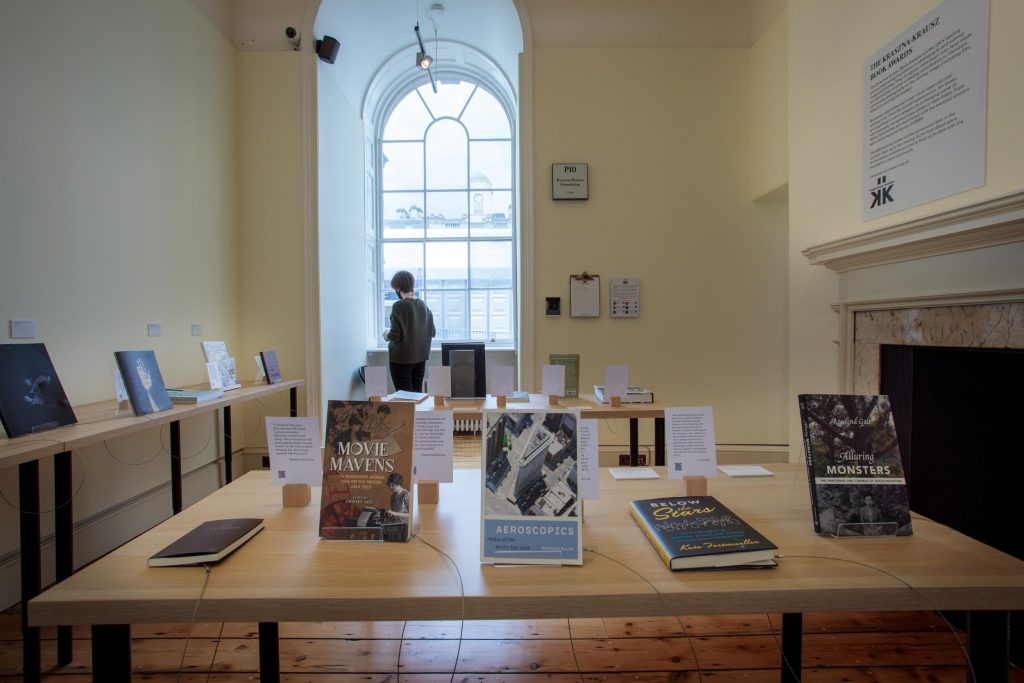 The Kraszna-Krausz Foundation is very pleased to announce the longlists for the 37th edition of the prize. Click here to see the books selected by our expert panels of judges. The twenty selected titles are on display at Photo London until Sunday.

Kraszna-Krausz Foundation at Photo London
(Booth P10, Publishing Section, East Wing).
Open: Thursday 12th May – Sunday 15th May
Somerset House, Strand, London WC2R 1LA
For more info and ticket details, please visit the Photo London website.
The winners will be announced in July.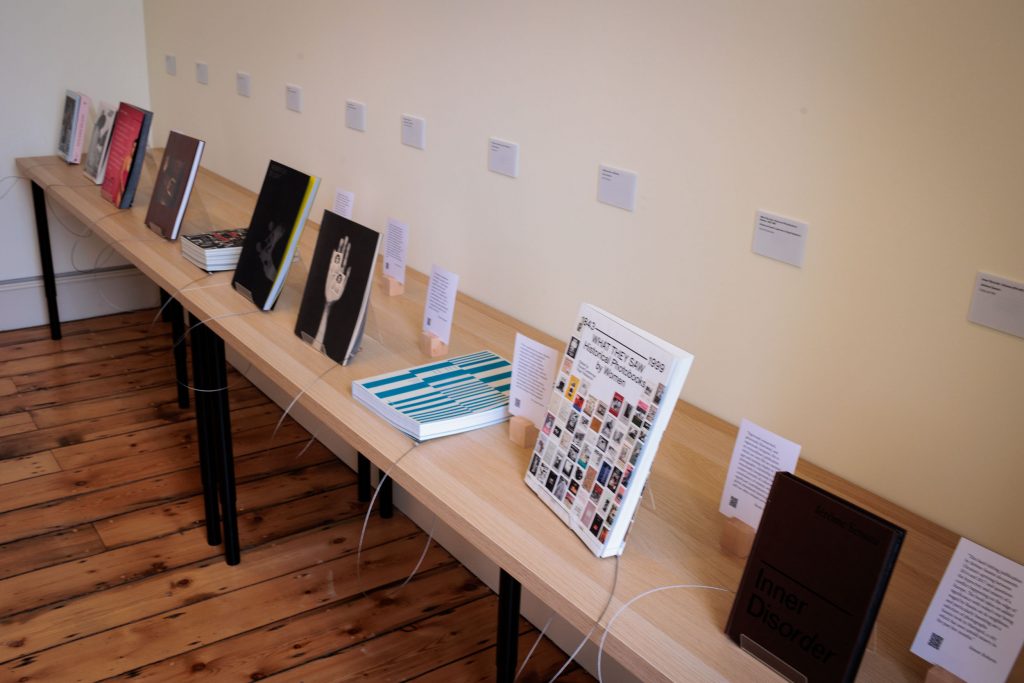 Artists included in the 2021 longlist also feature elsewhere in the fair, and in activity across London (*and Berlin, and New York) this week…
Tarrah Krajnak's work is on display with Galerie Thomas Zander at Photo London (stand G05). Krajnak will be in conversation with Tate Modern's Senior Curator, International Art (Photography), Yasufumi Nakamori, at 5pm on Friday 13 May as part of Offprint London.
Rhiannon Adam's work is on show with L A Noble Gallery at Photo London (stand D21, Mezzanine – Discovery Section). Copies of her book, Big Fence / Pitcairn Island, are available to buy from the Gallery. Adam will be signing books from 4-5pm, Saturday 14 May.
1078 Blue Skies / 4432 Days by Anton Kusters is available to buy at Kehrer Verlag's stand at Photo London (P4).
MACK (publisher of A Civil Rights Journey by Doris Derby and Deanna Lawson) are showing at Offprint London in the Turbine Hall of Tate Modern (Friday 13 – Sunday 15 May).
Bieke Depoorter's solo exhibition A Chance Encounter is on show at C/O Berlin until the 9 September. It includes the series 'Agata', for which she has been longlisted.
The What They Saw Historical Books by Women Reading Rooms are opening next week (19 May) at the New York Public Library, presented in collaboration with the book's publisher, 10×10 Photobooks. There will be two spaces to browse and view 200 photobooks from the period 1843–1999. The display is open from 19–21 May.
There will be guided tours with Elizabeth Cronin, the Robert B. Menschel Curator of Photography at NYPL on the 19 and 20 May (advance booking required). More details available here.
Publishing at Photo London
There is a section dedicated to photo book publishing at the fair.
Exhibiting publishers this year are Aperture, Dewi Lewis Publishing, Dobedo, Gost Books, Hoxton Mini Press, Jane & Jeremy, Kehrer Verlag, Overlapse, Setanta and Thames & Hudson.
Other photobook publishing activity in London in May
Offprint London
Offprint London returns to Tate Modern's Turbine Hall for its sixth edition. From 13th to 15th May it will host independent experimental, and socially-engaged publishers in the fields of arts, architecture, design, humanities, and visual culture.
Biblioteka at Peckham 24
A very small book fair, an intimate bookfair of photographic related publishers is running as part of Peckham 24. It is hosted by the library Bibliotheka, an independent reference library and social space. The
event will be open the whole length of Peckham 24 and is free for people to
come and view the most recent publications from Artist Book Cooperative (ABC),
The Everyday press, Folium books, Morel books, Tarmac press, Photocopy club,
Jack Whitefield and Zone 6 press. Or just to visit the space to spend time with
an assortment of publications from the library.