Kraszna-Krausz Book Awards 2020 showcase - Artist and Editor Talks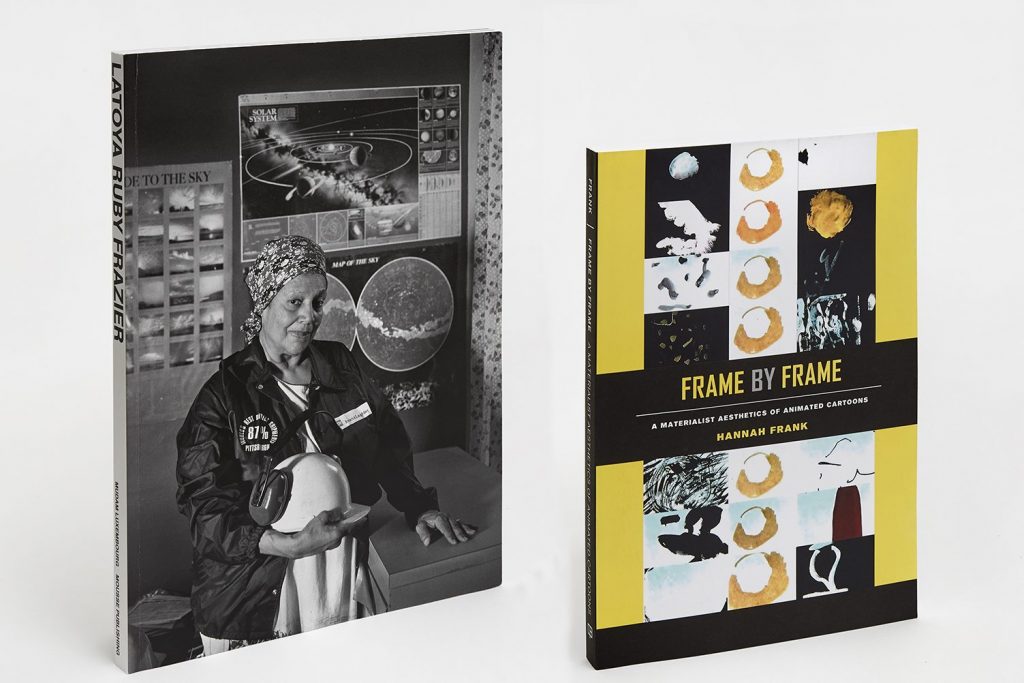 Wednesday 30th September, 18.30 – 20.00pm
Discover the work of the Kraszna-Krausz Book Awards 2020 winners in two live streamed conversations presented in partnership with The Photographers' Gallery.
The Kraszna-Krausz Book Awards celebrate outstanding contributions to photography and moving image publishing. This hour-and-a-half event will feature a conversation with the Chicago-based artist LaToya Ruby Frazier whose eponymous book LaToya Ruby Frazier has won this year's Photography Book Award followed by a Q&A with the audience, before moving onto a conversation with Daniel Morgan, the editor of the winning title for the Moving Image Book Award Frame by Frame: A Materialist Aesthetics of Animated Cartoons by Hannah Frank.
LaToya Ruby Frazier is a visual artist known for collaborative storytelling with the people who appear in her photographs, videos, texts and performances. LaToya Ruby Frazier (Mousse Publishing & Mudam Luxembourg) which includes works from three of Frazier's major photographic series. Exploring racial discrimination, poverty, post-industrial decline and its human costs, the book leaves a lasting historical legacy and forms a pertinent contemporary commentary about the American condition.
Hannah Frank (1984-2017) taught film studies at the University of North Carolina Wilmington. Her posthumously published Ph.D thesis Frame by Frame: A Materialist Aesthetics of Animated Cartoons (University of California Press) shows how central photography was to the process of cartoon-making in the Golden Age of animation (1920-60). Frank takes a frame by frame look at the laborious process of "an art formed on the assembly line", revealing moments of unexpected beauty and hidden history within the image.
Daniel Morgan is Professor of Cinema and Media Studies at the University of Chicago. He is author of Late Godard and the Possibilities of Cinema (2013) and The Lure of the Image: Epistemic Fantasies of the Moving Camera (2021), as well as a number of articles on topics in film theory and aesthetics, non-fiction film, animation, and experimental cinema.