KKF at the Barbican: 'Lessons of the Hour' (12*) ScreenTalk with Sir Isaac Julien, Book Signing + Reception, 12 Oct 2023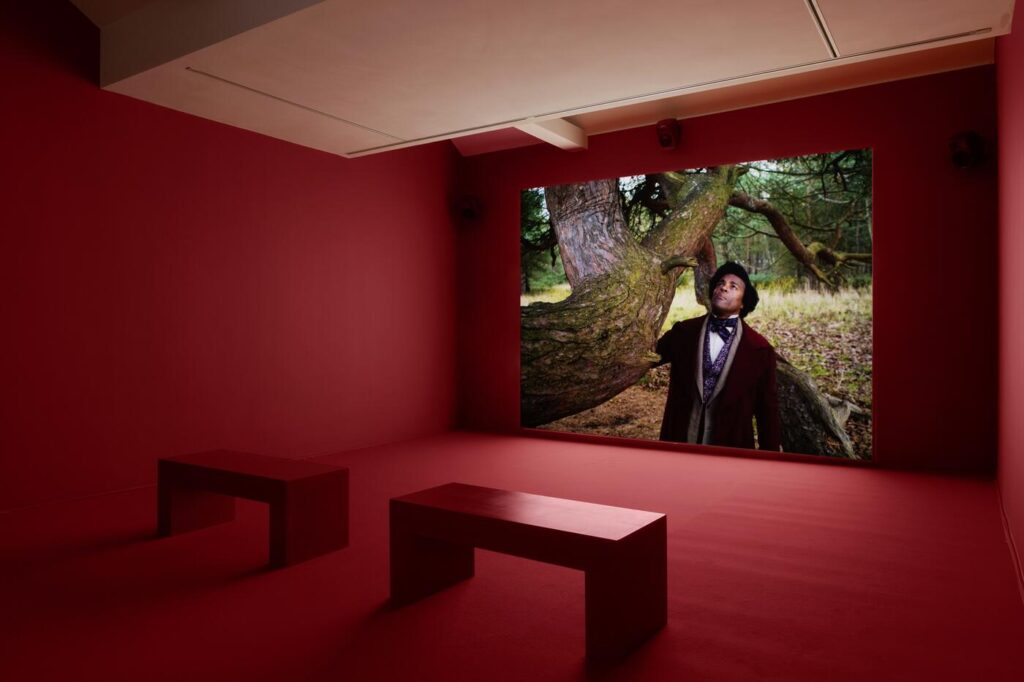 Join us for a special event celebrating 'Isaac Julien: Lessons of the Hour – Frederick Douglass', winner of the 2023 Kraszna-Krausz Moving Image Book Award
'Lessons of the Hour' (2019)
Screening and conversation

Thursday 12th October, 6.30pm
Barbican Cinema 1
Standard ticket price: £12
The Foundation is very pleased to be collaborating with the Barbican to present an evening with Sir Isaac Julien.  We will present the artist's filmic reflection on Frederick Douglass, Lessons of the Hour (2019) followed by a conversation with Isaac Julien, before a book signing and reception.
Lessons of the Hour (2019) is a poetic exploration of Douglass' life and legacy, inviting you to contemplate his essence and its enduring connection to our contemporary world.
After the screening, Isaac Julien will be joined by writer and professor at University of Edinburgh Celeste-Marie Bernier, collaborator on Lessons of the Hour (2019) artwork and one of the contributors to the book, and writer and professor at University of Oxford Cora Gilroy-Ware, who co-edited the publication with Isaac Julien.  Following the conversation, audience members will be invited to the cinema foyer for the wine reception where the book signing will also take place.
We hope you can make it!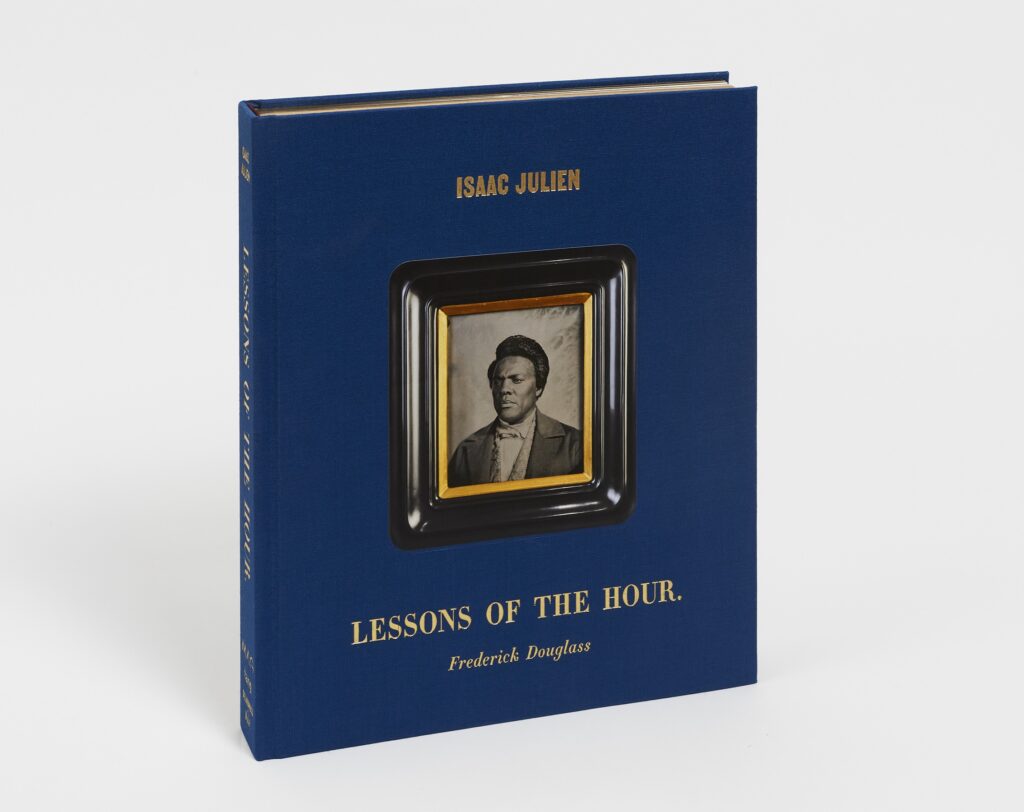 'Isaac Julien: Lessons of the Hour – Frederick Douglass' is a visual and literary meditation that juxtaposes Isaac Julien's artworks with archival images of Frederick Douglass and essays that consider his enduring legacy.
This sumptuously illustrated artist's book and reader documents Lessons of the Hour (2019), the ten-screen film installation, and a series of related photographic artworks by the internationally acclaimed artist Isaac Julien, that honour the public and private life of one the most visionary figures in U.S. history: Frederick Douglass. The visionary African American orator, philosopher, intellectual, and self-liberated freedom-fighter was born into slavery in Maryland and went on to develop a remarkable aesthetic theory through his thinking and writing on abolitionism and Black self-representation by using the apparatus of photography. Isaac Julien's, Lessons of the Hour — Frederick Douglass takes the reader on the journey through Douglass; life and thinking, and is a vital consideration of his political and aesthetic legacy.  Co-published by DelMonico Books; Isaac Julien Studio; MAG Rochester; Tang Museum

The book was selected by the 2023 Moving Image Book Award judges as as exemplary demonstration of originality and excellence in the field of moving image publishing.